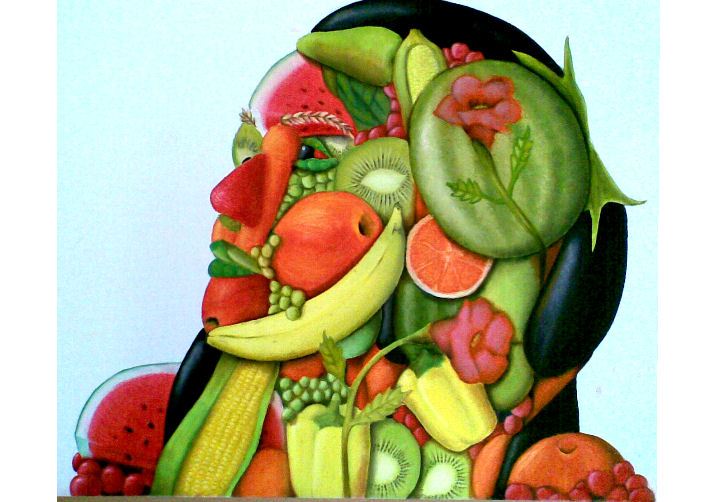 I've been a vegetarian for 12 years. I recycle, garden, worked at a farm, and am an advocate for greener living; I'm also fat. There is a perception that the ecofriendly community looks a certain way, lives a certain life, votes a certain way, and fits into a neat category of people… except they don't. Ecofriendly people are old and young, democrat or republican, all races, all socioeconomic levels, and all sizes. Some people are surprised when they meet me that I'd rather chomp on turnip than cheese hamburger, or that I am a strong worker who can be in the farm dirt all day long. I am an advocate for Health at Every Size (HAES) which supports actions to make bodies healthier rather than just focus on weight loss. Here's a link for more information http://www.haescommunity.org/
We cannot judge how people live, or what choices they make just by looking at them, or assuming that if they fall into one category, they are automatically excluded from another. Oftentimes my body makes me an outsider to many traditionally ecofriendly avenues. When we go to Greenfest (or other conscious style shopping places) I know that there will probably be no clothing that fits me. Oftentimes various organizations that promote vegetarianism or veganism use weight as a way to persuade people into a vegetarian lifestyle; in fact many times a fat body is shamed to promote vegetarianism including this advertisement by PCRS which uses both sexism, ageism and body shaming to promote veganism: http://www.youtube.com/watch?v=sIzngoAUoNM&list=PL-s1fMMoG8xVt7vMKGzskiAiRBtQ-GSqp&index=1 In order for a greener movement to be possible, we cannot continue to exclude people based on things like looks. ALL people matter and ALL actions are important.
The truth is that any step a person makes, whether a person does meatless Mondays occasionally, uses reusable bags at the grocery store, carpools, recycles, buys used, or ANY activity to make less footprint is imperative to creating a sustainable community: we are all neighbors on Earth. There is no way to know a person's choices just by looking at them. Instead of assuming a person lives a certain way based on how they look, or who they vote for, understand that people who make earth friendly choices may not just be your hippie aunt with dreadlocks drinking kombucha but maybe your republican boss, the bodybuilder at your gym, your shy neighbor, or your heavy writer at TheMindfulConsumer.com.